Welcome
Welcome to Harvard University Alumni of South Africa! We are a community of Harvard alumni in South Africa. We are committed to connecting local Harvard alumni to each other and the University.
NA
If you have any questions about Harvard University Alumni of South Africa, please feel free to contact Tumi Dlamini MPA '16 at hcsouthafrica@post.harvard.edu.
CALL FOR VOLUNTEER BOARD MEMBER NOMINATIONS: 2024-2025
The Harvard University Alumni of SA (HUASA) is delighted to announce the acceptance of nominations to the Board of Directors for the 2024-2025 term. The posts will be (i) President, (ii) Vice-President for Membership/Communications, (iii) Vice President for Programs/Schools, (iv) Vice President for Finance, and (v) Vice-President-Secretariat. The descriptions of these positions and their roles and responsibilities shall be emailed to parties who have expressed interest by email to: hcsouthafrica@post.harvard.edu.

The deadline for the application process is 20 November 2023 at 17h00 CAT.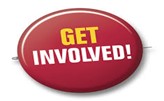 All shortlisted members will be provided with:
A membership form
A job description
A by-laws copy
Previous events info
Sub-committee opportunities

Please feel free to send your queries to +1 628 502 3753 via WhatsApp: Attention: Mandla Passmore

We greatly appreciate your response and participation in the Harvard Club of South Africa's general election and call for Board nominations.